Kerbstones Suppliers Hyderabad: SMR Precast is Best Kerbstones Manufacturers in Hyderabad With High Standard Quality This is a pre-casted kerbstone for light-duty and Heavy-duty it is a Rectangle type curb used at Outdoor Areas like Sidewalkers place, Pathways to prevent traffic.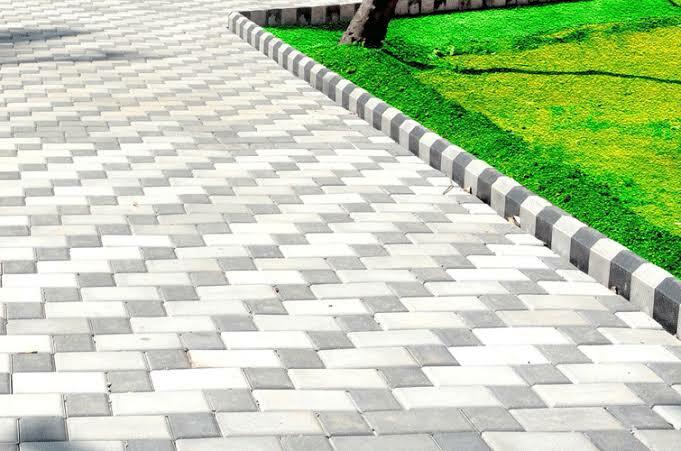 Kerbstones Suppliers in Hyderabad
We are best kerbstones in Secundrabad Smr Precast Providing Concrete stones with Durable and High-Quality Material Smr Precast one of the leading Manufacturers and Supplier,Best rcc Kerbstones Hyderabad
Minimum Order Quantity: 1000 Piece
Size: 300 mm 12 inches x 600 mm 24 inches x 100 mm 4 Inches
UsageFlooringThickness100 mm
FormBlockSurface Treatmentearth
surface weight: (kg)45 Forty kgs
Bottom Diameter (mm):100mm
FinishingRubber: mold finish
surface Finishing: good
Colour: grey, dark Grey
Brand: SMR Precast
Material: Rcc Precast concrete
Dimensions
2 Feet" lenght″
Heigh, 12 inches″
Wide, 3 ft long. (600mm x 300mm x 100mm)
Our kerbstones Have Different colors and have different styles such as split finishes, tumbled, sawn edge and.
Kerbstones Have Different Types and sizes:
half battered curb
full battered curb
Garden Kerbstones
Additional Information:
Product Code: 01
Pay Mode Modes: Bank Transfer, Cheque
Dispatch from: Hyderabad
Production Capacity: 1000 curbs
Delivery Time: Four 4 days
Packaging Details: Transport
We have different types of shapes and sizes Kerbstones in Hyderabad, we have two sizes big or small. These Concrete Kerbs Have a Smooth Finish, High Strenght With Grey color
Kerb Stone are Different Types
Those are
flush kerbstones,
railing kerbstones,
cement kerbstones,
precast kerbstones
RCC kerbstones.
Garden kerbstones
Concrete Kerbstones
for orders Contact our sales team today to discuss your needs. or Visit www.smrprecast.com, www.indiamart.com