RCC Flower Pots in Hyderabad
Garden Pot in Hyderabad
RCC Flower Pots:SMR Precast is the best Cement Pots manufacturer and supplier in Hyderabad, offering premium quality flower pots made up of RCC chamber covers in various sizes and dimensions. At SMR Precast, we offer Garden pots, round concrete and square concrete pots, RCC cement, and fancy RCC pots, clay flower pots, precast Outdoor cement pots, RCC designer pots, and cement garden flower pots to customers at reasonable rates.  
e are a team of professionals with extensive experience in producing excellent quality outdoor garden pots using the latest technology. Today we stand abreast of our competitors due to our considerate service and statewide coverage. We also export our products that are available in various sizes, designs, shapes, and colors. All the Outdoor Cement pots we manufacture are designed in accordance with the specifications made by our customers.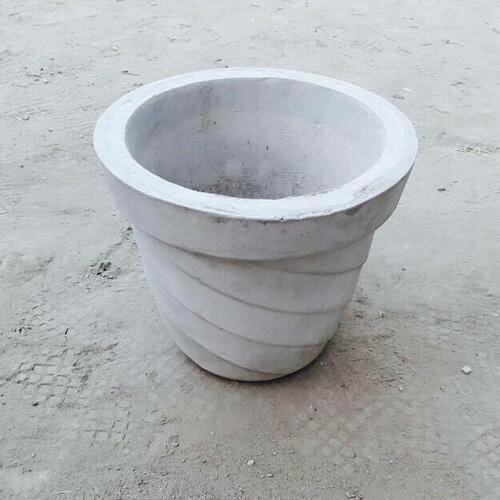 SMR Precast, leading Pots manufacturing company in Hyderabad manufactures and supplies flower pots which can be usable at nursery, garden, decoration, rooftop, backyard, balcony, front lawn, schools, footpaths, public parks, theme parks, commercial complexes, and hotels,  farmhouses, villas and other in & outdoor spaces.
Get a Free Quote for Your RCC Precast Garden pots in Hyderabad. Call Us: +91 831-758-9548
Features of SMR Precast's RCC Outdoor pots:
As a leader in the manufacturing and supply of Pots in Hyderabad, we use optimum grade raw material and advanced technology machineries to manufacture customer-centric Outdoor Pots in Hyderabad India. The features including:
Durable

Perfect finishing

Economical

Perfect finishing

Hard-wearing

Superior performance

Long-lasting

Easy to install

Less maintenance

Affordable price
Why Choose SMR Precast manufactures and suppliers for  Pots in Hyderabad?
Quality services from leading and trustworthy manufacturers, exporters, and traders 

Ability to manufacturing in different heights of Garden pots 

All RCC cement pots are manufactured with quality raw materials to achieve shuttering finish

Standard colors and unlimited custom colors in accordance to customer choices  

Easy to install at your places

Manufacturing and supplying RCC cement pots in numerous sizes

RCC cement flower pots in Hyderabad are available at affordable prices 

Quality tested and long-lasting with less maintenance based RCC cement pots' features

Superior quality services from experienced and skilled personnel.  
Get a Free Quote for Your  Pots in Hyderabad. Click here to know RCC Flower Pots Prices in Hyderabad prices in Hyderabad. Call Us: +91 831-758-9548.