As a prominent & leading Concrete Benches Manufacturer in Hyderabad, SMR Precast, concrete benches wholesaler supplier is offering all types of concrete benches, garden benches, cement benches with high-quality standard strength, durability and corrosion & weather resistance based that are ideal for outdoor and indoor use.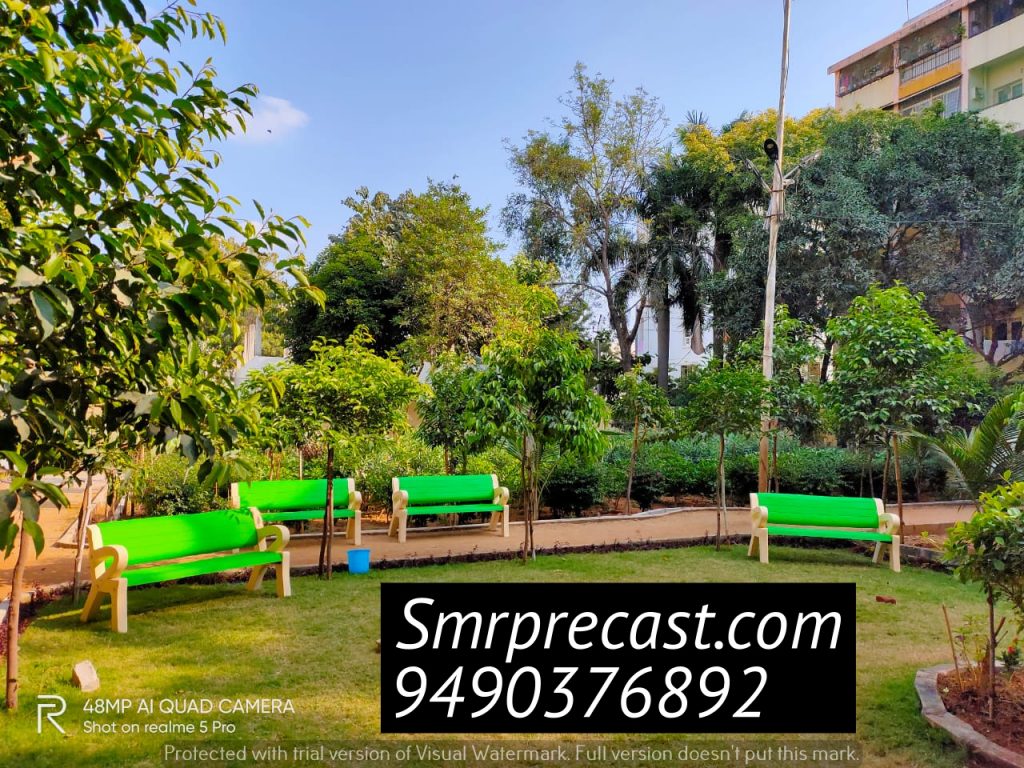 Are you looking for Best Garden Benches in Hyderabad? Save time! Get the Best Deal now 9490376892
About SMR Precast: Hyderabad's Best Cement Benches Manufacturers & Suppliers
SMR Precast as best concrete benches manufacturer in India, minding the diverse requirements of people at indoor and outdoor, offering a wide range of Concrete Benches extensively usable in malls and shopping centers, restaurants, airports, parks, residential buildings, railway platforms, commercial buildings, gardens and farmhouses, schools, hospitals, colleges, theme parks, children parks, walker park, stadiums, playgrounds, road wide, colleges, real-estate ventures, recreation clubs and many more indoor and outdoor places.
Garden Benches Rcc benches in Hyderabad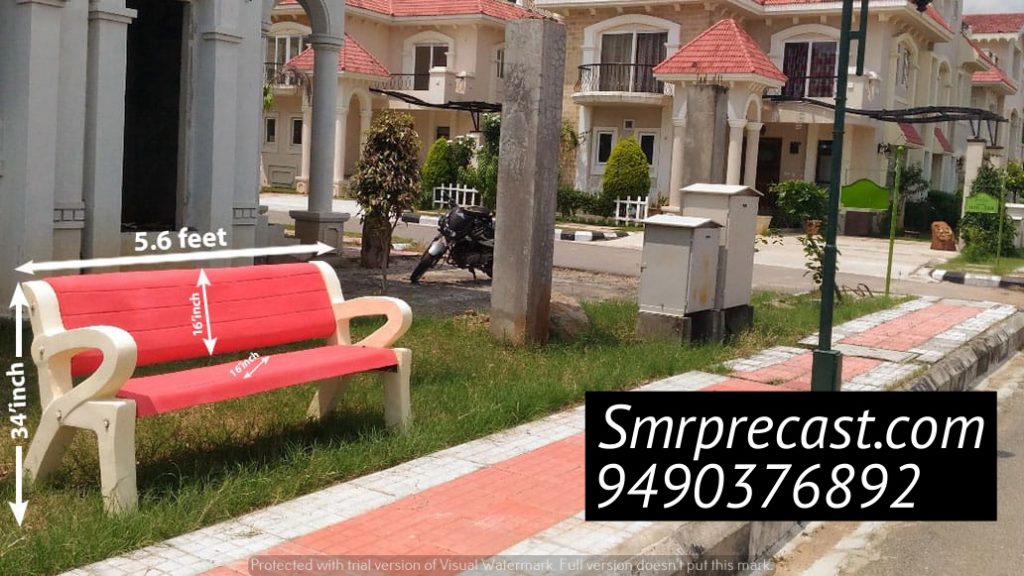 SMR Precast is one of the most trusted Cement Bench Manufacturers among the top-most companies in Hyderabad. SMR Precast is backed by rich industry experience in all types of cement benches manufacturing, wholesale trading, exporting and supplying a comprehensive range of high quality-assured cement benches and bars.
"As one of the most trusted names among the top-most companies in the market, we provide a unique range of credible, concrete benches in Hyderabad India. We are manufacturing, supplying and providing installation services for a qualitative range of all types of indoor and outdoor benches furniture including concrete bench, park bench, RCC garden bench, RCC cement bench and outdoor RCC bench, hotel bench, restaurant bench, college bench, school bench in adherence with the industry laid standards & norms. We provide different colours as per customer choice.
Cement Benches in Hyderabad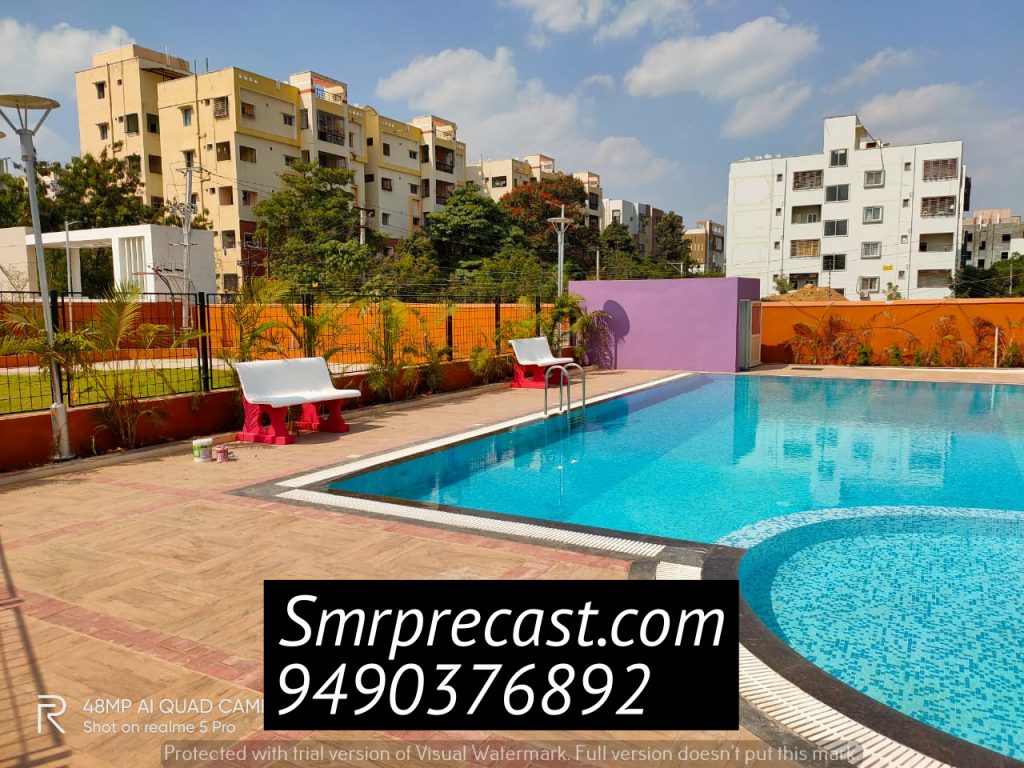 All our Cement Bench furniture and products examined thoroughly on numerous quality stages before final dispatch to our customers". – Founder of SMR Precast, one of the prominent Cement Benches in Hyderabad and we are Manufacturers, Wholesale Suppliers in Hyderabad
Beautify your home, patios, and gardens with SMR Precast's Concrete Benches. For Orders Call Or WhatsApp +91 831-758-9548.
Advantageable Features of Our Concrete Bench:
Simple bench design
High strength
Low maintenance
Spacious for sitting
Good compressive stress
Good standards
Smooth finishing
Attractive colour
Comfortable
Resistance to damage by fire
Resistance to damage by the environment
Visually appealing
Lighter weight material
Perfect finishing
With or without arm resting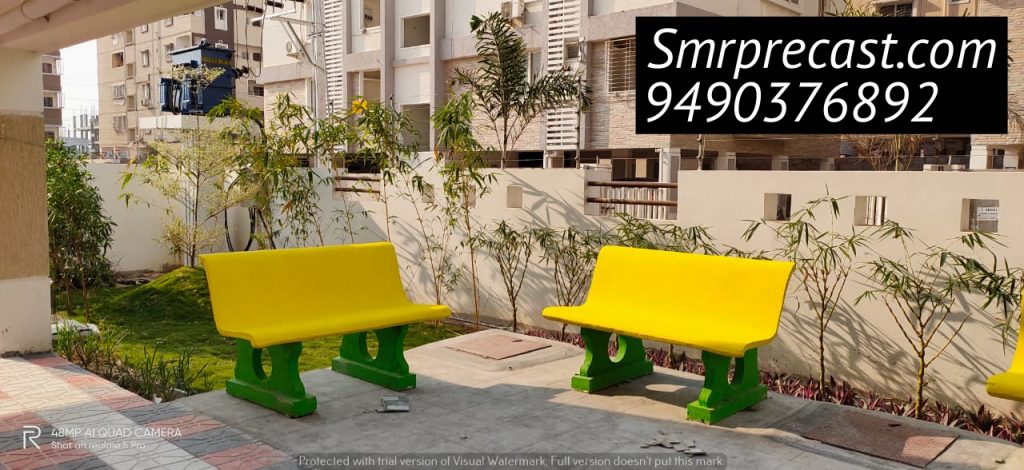 Are you looking for Concrete Benches? Save time! Get the Best Deal now!
Cement Bench Product Details:
For Orders Call Or WhatsApp +91 831-758-9548.
| | |
| --- | --- |
| Characteristics: | Details |
| Brand | SMR Precast |
| Material | Cement/RCC |
| Size | As per your order |
| Color | Available in many colours |
| Seating Capacity | Minimum 4 people |
| Width | As per your order |
| Height | As per your order |
| Dimensions | As per your chosen order |
| Appearance | Modern (Antique) |
| Shape | Rectangular/ Round/ * as per your requirement |
| Features | Eco Friendly, Long Life, Weather resistance Optimum strength Corrosion free Premium quality raw material Tested in numerous quality stages Manufactured as per industry standards and norms Ready to install at your outdoor or indoor area |
| Surface Finishing | Smooth and Polished |
| Bench Type | With back or without as you chosen |
Other information: Cement Benches for Sale in Hyderabad
| | |
| --- | --- |
| Options | Double-sided, modular |
| Material | Concrete/metal/ |
| Arm Rest | With or without Armrest as you chosen |
| Minimum Order Quantity | One piece minimum |
| Cement bench price | Get the Best Deal now |
| Usable in | Outdoor or indoor areas |
| Delivery Time | Immediate (with accurate design and sizes) |
Add aesthetic value to your indoors and out property with cement benches. Get Best Quote now from top cement benches manufacturers & suppliers in Hyderabad. Call Or WhatsApp 9490376892.
Why Choose SMR Precast Concrete Benches in Hyderabad?
Concrete benches manufacturer in Hyderabad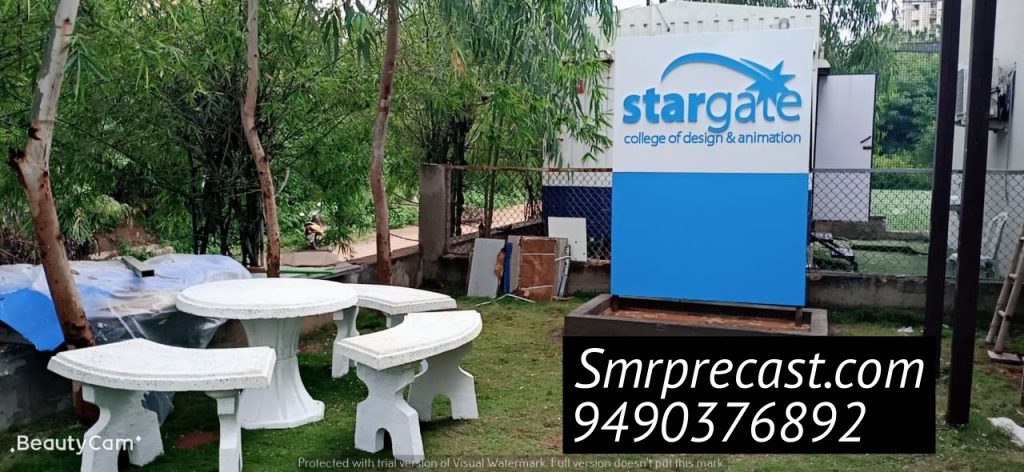 They are delivered in a variety of sizes and designs, with a selection of colour choices and textures for each.
Our products are quality tested under the guidance of our quality controllers.
We follow ethical business policies to conduct quality checks at every stage of production. (ISI Quality proven array of Concrete Benches)
Our highly developed manufacturing unit has helped us to grow in a much better way.
We are one of the largest manufacturers of Concrete benches in Hyderabad India
Client specifications based
Able to choose your design from our detailed catalog
The affordable price range for all types of cement benches
High-quality raw materials from reliable vendors
High shelf life
Easy to use
Comfortable to sit
High efficiency
Low maintenance
Easy to install and maintain, use
Easy payment option
Timely delivery
No hidden charges
recognized as the prominent manufacturer
Low Delivery Charges
Warranty/Guarantee
Availability in multicolour
Comfort Seating Capacity
Onsite Assembly provided
Weather Resistant
Personalized design
The days of the unattractive concrete bench has gone. Choose your bench design that beautifies your home, patios, and gardens indoors or out. Add aesthetic value to your property indoors and out. Save your time now. Get the Best Deal from Concrete benches manufacturer in Hyderabad now!