Hume Pipes Manufacturers in Hyderabad
Rcc Spun Hume Pipes in Hyderabad
SMR Precast is the best Hume pipes manufacturers in Hyderabad and suppliers in India. We are engaged in the manufacturing of a wide range of Hume Pipes, RCC Pipes, Concrete Pipes, Cement Pipes, Industrial RCC Hume Pipes, Precast RCC  Pipes, NP4 RCC Hume Pipes, RCC  Pipes NP3 Class, and NP2 RCC Hume Pipes, etc. Our products are available in various dimensions and weights, sizes that have a prevalent usage in irrigation, water supply systems, sewerage, drainage, culverts, etc.    
All our collections including HUME pipes, cement pipes, concrete pipes, cement spun pipe, construction cement pipes, cement Hume pipes, RCC Pipes, cement drainage pipe are manufactured by using the premium quality materials using cement, sand, aggregate and steel and available in different sizes as per the requirement and specifications of the clients. Our products are highly appreciated in the market because of our qualitative and finest products. We also take bulk orders from the clients and deliver SPUN pipes within the given time span.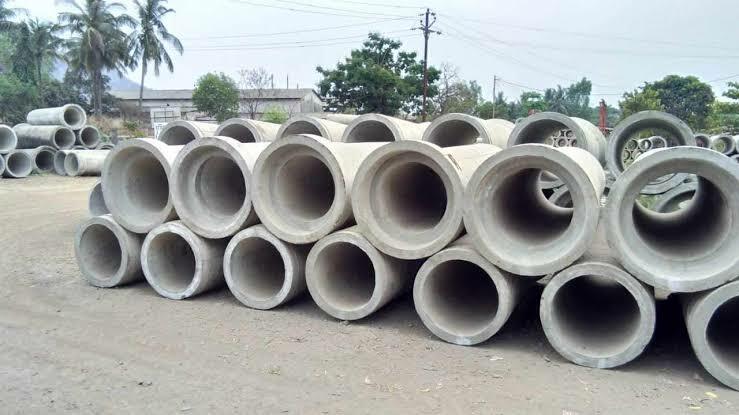 Get A Free Quote from elegantly designed of Hume pipes manufacturer and exporter in Hyderabad
.
Features of SMR Precast Spun pipes in Hyderabad:
Strong construction

High strength

Excellent durability

Optimum durability

Sturdy design

Superior finish

Easy usage

Heat resistance

Easy To Install

Crack Resistance

Leak Proof Tested

Weather Resistance

Water Resistance

Thick Density-based

High-pressure resistance
Looking for SMR Precast's Spun pipes in Hyderabad. Get A Free Quote now!
Why Choose SMR Precast for Rcc Hume pipes in Hyderabad?
Leading and trustworthy manufacturers, exporters, and traders of quality Hume pipes and concrete cement pipes in India

Manufacture tree guards of height ranging from 3ft to 9ft above ground as per customer needs

All Hume pipes and concrete cement pipes are manufactured with high-quality raw materials to achieve a flawless finish and superior functionality

A choice of standard colours or unlimited custom colours

Easy to install at your residential or outdoor places

Manufacturing and supplying Hume pipes and concrete cement pipes in numerous sizes

Hume pipes and concrete pipes in Hyderabad are available at affordable prices with Eco-Friendly, cost-effective, weatherproof construction

Quality tested and long-lasting with less maintenance based Hume pipe's features
Get a Free Quote for Hume pipes in Hyderabad. Click here to know Hume pipes in prices in Hyderabad.
Call Us: +91 831-758-9548.